You can Look and Share
Open

, this is where you are or where you are interested in. Post

a topic or picture to share with WizLeners what is happening here or any interesting stuffs.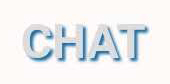 with someone or answer someone's questions. Unlock

the place, you will be back to where you are. Lock

the place, you will be locked at the chosen place. If you like the place, always remember to bookmark

it. If you want other WizLeners know where you are, share your location
with them.
At

, besides to talk

to others, you can find interesting groups and places

, find who are here

, and anything else WizLeners left here

.